Editorial Boards
Editor-in-Chief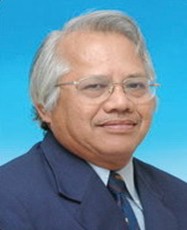 Prof. Emeritus Dato' Dr. Muhammad Yahaya
School of Applied Physics, UKM Malaysia, Malaysia

Associate Executive Editor
Ms. Shira. W. Lu
International Academy Publishing, USA

Editorial Board
Prof. Ching An Huang
Chang Gung University, Taiwan
Prof. Viktor Zviadauri
Technical University of Georgia, Georgia
Dr. Om Pal Singh
Beant College of Engineering & Technology, India
Prof. Handing Guo
Tianjin Institute of Urban Construction, China
Prof. Tomas U. Ganiron Jr
Qassim University, Saudi Arabia
Dr. Farooq Ahmad
University of Central Punjab, Pakistan
Dr. Li Du
The University of Akron, USA
Prof. I. N. G. Wardana
Universitas Brawijaya, Indonesia
Dr. Zhang Jing
Sichuan University, China
Dr. Gopal U. Shinde
Marathwada Agricultural University, India
Dr. Dong Wang
Sichuan University, China
Dr. M. N. Bin Mansor
University Malaysia Perlis, Malaysia
Prof. Morgan Heikal
Universiti Teknologi Petronas, Malaysia
Prof.Raj Das
University of Auckland, New Zealand
Dr. Jaroslaw Milewski
Warsaw University of Technology, Poland
Dr. Ajay Kumar Jha
Harbin Institute of Technology, China
Dr. Pig Du
Boston University, USA
Prof. H. A. Abdulbar
University Malaysia Pahang, Malaysia
Dr. Ing. Vu Thanh Phuong
Center for Material Science and Engineering
University of Pisa – Largo Lucio Lazzarino, Pisa, Italy
Department of Chemical Engineering - Can Tho University, Vietnam
Prof. Yaowu Shi
College of Materials Science and Engineering, Beijing University of Technology, China
Prof. Ildoo Chung
Pusan National University, Korea
We welcome experts and professionals to join our Editorial Board. If you are interested in becoming an Editor, please complete the
Application Form
and send it to ijmse@iap.org.
We will review your information and if appropriate, we will place you on our list of Editorial Board.
General Information
Editor-in-Chief:
Prof. Emeritus Dato' Dr. Muhammad Yahaya
Abstracting/ Indexing:
Ulrich's Periodicals Directory, Google Scholar, Crossref, Engineering & Technology Digital Library and Electronic Journals Digital Library
E-mail:
questions or comments to IJMSE Editorial Office.